---
---
---
What's LDG's?
It's LDSFF code talk -- acronym for Latter Day Gadiantons (i.e., Modern Gadianton Robbers).
---
captain of 1,000
Posts: 1904
Location: Payson, Utah
Contact:
"Oath Keepers Tennessee Chapter President Rand Cardwell confirmed the incident, according to reports, as he is in close contact with a fellow veteran who happens to

store his own food at the facility in question

."
As you all know we don't store our food at "the facility", so this makes me wonder just how accurate this report is.
---
Has anyone verified this story? This is now spreading to FaceBook and other media and I wonder how true it really is?
---
I'm going to say that this is either completely untrue or a terrible misunderstanding. My husband works in the welfare department, and I'm pretty certain he'd have caught wind of it through the grapevine if it were legit. I don't know how busy this specific facility is, but usually they are run by a missionary couple or two and I can't imagine this wouldn't have spread like wildfire through the church contacts if it had happened.

Of course that is just my opinion, so take it for what it's worth. I'll ask my husband about it tonight if I can remember.

The comment about storing food there could be a misunderstanding though. Usually the canneries are located at the Bishop's Storehouse locations. I can see how a person unfamiliar would make that mistake.
---
The other thing is, if we took the account at face value, that sounds more like credit card scheming than the feds. They became agitated and left? Um, no. If the feds were there wouldn't they confiscate what they needed? It just doesn't seem at all real any way you look at it.
---
---
I think the agents went back with the neutralizer pen and flashed the people at the cannery.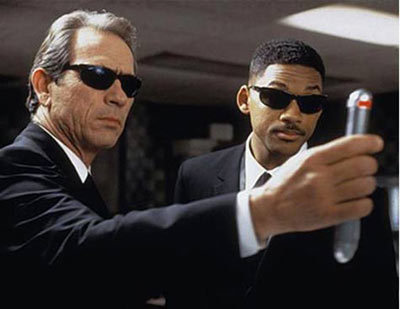 ---
---
This article is worth reading, IMO - it gives some further insights on why some form of this "raid" may have actually happened, and also why it is being denied now...

http://preparednesspro.com/everything-y

" onclick="window.open(this.href);return false; ... ery-story/
Stella, thanks for the link. Interesting (and thorough) article.
---